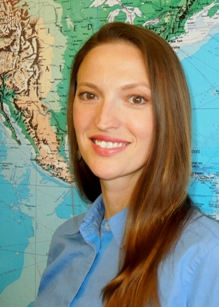 Johanna van Oeveren trained as a classical dancer from the age of 4. She began to see the world while performing in shows throughout the United States, at the Moulin Rouge in Paris, and on a world cruise ship for Silversea Cruises. After earning her bachelor's degree, Johanna completed a Master's degree in Business Administration. Finishing grad school, she decided to combine her MBA skills and travel experiences in over 20 countries into her work as a travel professional. Johanna advises clients on cruises, theme parks, vacation packages, all-inclusive resorts, and group bookings. She takes great joy in helping her clients celebrate special events such as anniversaries, birthdays and corporate retreats, so organizing groups has become her specialty. Recently, Johanna has decided to launch her own travel agency enterprise, and is excited to be developing Holiday Planit as an agency owner. At home, Johanna enjoys spending time with her husband, Tommy, and their twin 3-year-old boys Tommy Jr and Tanner. They love traveling, hiking and camping with their English Springer Spaniel, Millee.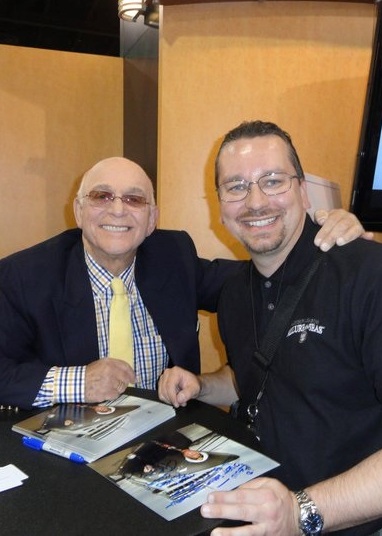 Kevin R. Allen has been traveling all over the world since his teenage years. One of his life's passions and joys is traveling to foreign countries to see how the rest of the world lives, learning about their culture and history. Kevin earned his Bachelor of Science in Hotel Administration from UNLV and his Grand Diplome in Cuisine and Patisserie from Le Cordon Bleu in Paris, France. After returning to the United States and working as a Head Chef in Northern California and Las Vegas for a few years, Kevin wanted to see the world and have a career assisting people. For seven years Kevin and his parents owned a travel agency specializing in cruises. During that time, he traveled on 20 cruises and still counting. "Cruising is the best and most cost efficient way to see the world; it is a lot of fun too." Although Kevin and his parents do not own their own agency anymore, Kevin has still enjoyed working in the travel industry for Princess and Holland America Line at their lodges in Alaska and for a travel business in Las Vegas specializing in custom travel packages. At Holiday Planit, Kevin continues to offer his wealth of travel knowledge to his clients. Kevin says, "I love to travel and I encourage others to travel and see the world as well. It opens one's mind to meet other people, cultures and see the way they live." Kevin is pictured here with Television Star Gavin Macleod, Captain of "The Love Boat" at a travel convention.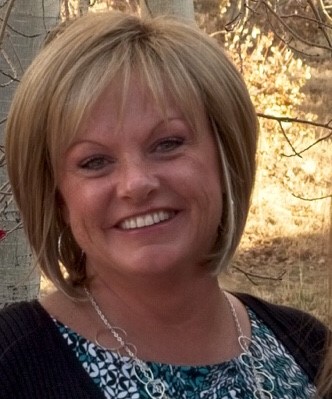 Tamra Alstatt For as long as she can remember, Tamra has loved traveling and seeing other parts of the world. As a child, she didn't get the opportunity to vacation or venture far from home. She is excited to be pursuing her dream while she helps others pursue their travel dreams as well. Tamra started a career in Law Enforcement as a 911 Emergency Dispatcher. After 8 years she decided to leap to the "other side of the radio", so she put herself through the State of Colorado Law Enforcement Training Academy. Graduating as a police officer in 2000, she has been honored to serve in several different capacities and perform variety of administrative and leadership roles during her tenure. Tamra is mother to three amazing grown children (Mikayla, Ryan & Cassie), two precious granddaughters (Tayah & Aaliyah), two fur puppies (Hennessy & Grizz) and kitty (Gizzard). Almost 9 years ago, her prayers were answered when she met her soulmate and husband (Darren). They enjoy traveling together including boating and diving on recent trips to Hawaii and several Caribbean islands, where they delight in seeing turtles, whales and other wildlife. Tamra's passion to continue adventuring has only intensified now that she is helping others experience these gifts of nature!
"The world is an open canvas, let's start the adventures together" -Tamra Alstatt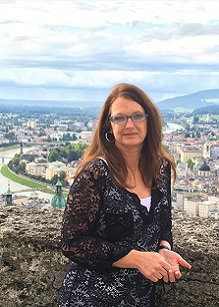 Brenda Larson has always dreamed of traveling the world. Her first international trip, 24 day journey through Ireland and Scotland, was a treat to herself for her 50th birthday. That trip sparked a fire! Since then, she has traveled to Vienna and Salzburg Austria, Budapest Hungary and Prague Czech Republic with her daughter Nicole. Family holidays have included fun trips to Oahu and the Big Island of Hawaii, Bonita Springs Florida, Kansas, Missouri, Seattle Washington, San Antonio Texas, Arizona, and Colorado. Brenda has worked in law enforcement as a civilian for the last 23 years. She has a Bachelor of Science degree in Criminal Justice Administration. Brenda has worked in several departments in her current agency, which has allowed her the opportunity to promote within the agency. Brendas' most cherished role, is as a mother and grandmother. Brenda is the mother of three amazing, talented, and successful children (Sean, Nicole and Denise) and the grandma to four of the most adorable, kind, and loving grandchildren (Connor, Beau, Lorraine, and Clay). "So many of my favorite and memorable travel experiences have been from impromptu journeys, off the beaten path adventures, and sprints from one incredible place to the next. I am looking forward to simplifying others travel planning, so they can focus on creating their own personal favorite and memorable travel experiences." –Brenda Larson